After a slight setback in 2014 with the migration to PlayStation 4, developers MLB 15: The Show learned from their mistakes and now we deliver the best sports exclusive to the console and the best baseball game on the market.

On the basis of a sports simulator modes are always deep and immersive game, and this is where MLB 15: The Show shines. We started with Road to the Show, where you build your player from scratch: choose your position, physical attributes and even glove brand. You start in the minors and your performance gives you experience points that you use to raise the attributes you choose; ie if you choose to be pitcher, you might want to perfect a pitch as 4 straight seams before opening your repertoire pichadas, so you use points for strength. Road to the Show includes additional incentives to have more experience, like forcing a double play or hit a sacrifice fly, which increases the feeling of ecstasy to win. Obviously what you're looking hire a major league team and initiate a career of superstar.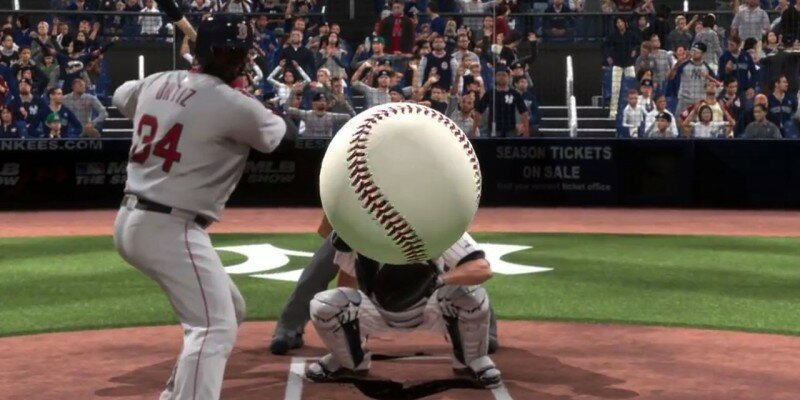 This time around is in a different league compared to last year's MLB 14 The Show
Among the major improvements in this mode are licensed products from brands such as Louisville Slugger and Sam Bat (in the case of bats) or Rawlings and Wilson (glove). In addition, a host of additional statistics spikes give your player and contribute to the feeling of natural progression as are unlocked, since each has attributes modifiers better defense, better contact with the ball when hit, etc. . It should be clear that the equipment available is limited, which is an extra incentive to keep improving your player.
Franchise mode returns, but has more options than ever. Besides handling the salary cap and players changes, included a requirement for team owners who want to represent, ie, there are expectations to meet each season. These range from simply reach playoffs to be the winner of the triple crown at bat (being the player with the best batting average, most home runs and RBIs in the league) to win the World Series. The last point is very important to effectively manage better salary caps if the proposed objective as receive offers better equipment, which is important to try to have the next superstar met. We can say that we appreciate the option of transferring our game MLB 14: The Show almost automatically, since the time spent and experience gained remain intact.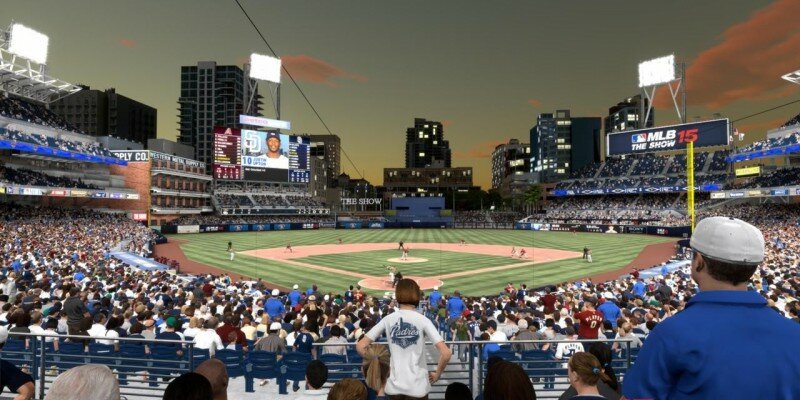 For those not interested in numbers, contracts and salary caps, and just want to play baseball, is Season. In this mode you simply choose team and play the regular season with the current timetable, with the intention of winning the World Series.
This is sufficient for title passes several months in the tray PlayStation, but there is also the Diamond Dynasty mode where you unlock players through electronic cards that you buy for real money or chips you get playing any of the other modes. This can be a problem among users who prefer grind to acquire envelopes and those who are on the buses transactions because some costs are very high, especially envelopes with the best players, but that's a matter of playing styles. Diamod Dynasty has 30 legends of all time (there is an iconic player per team) and you need to unlock all the cards of a team; that's where the special cards are unlocked. For fans of the sport and its history every nuance of the legends of this section can be addictive.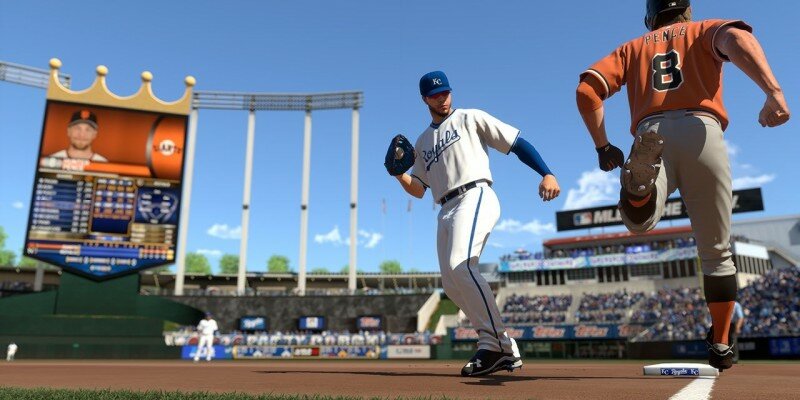 In this issue there are significant changes in the mechanical; see the directional hitting. Use the left stick when punts allows you to seek to influence the direction of your swing, from searching for some defended area of ​​the field to make a hit and run much more effectively. Pitching received a small improvement for novice players who are not accustomed to the bars and help them lose afraid to experiment. Note that you must complete a full game you are qualified, which makes the experience that much more organic.
In the graphics department, The Show received a lick of cat improved player models, so now look less stuffy, show emotions and parts such as hair, which once seemed made with blocks of color, and has textures. The ballparks are amazing and are true to their real counterparts, plus dynamic lighting changes depending on the month when the game is played. It is true that has not been exploited all the graphic power of the console, but improvements and promises in the series are important.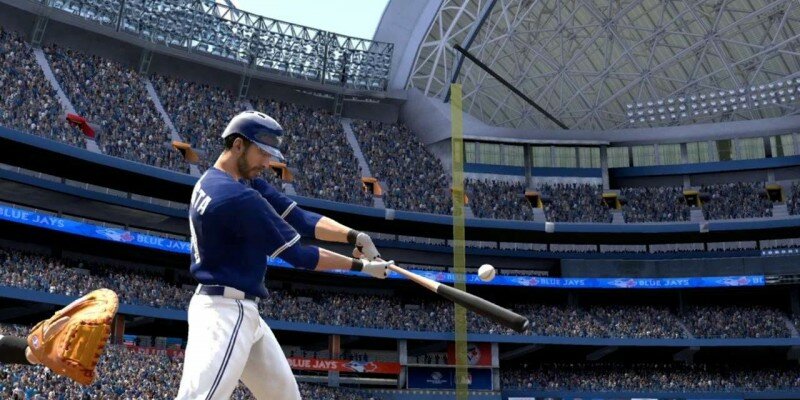 Play online delivery of 2014 was virtually impossible. This year I am happy to report that corrected those mistakes, so heading virtually no lag and have an enviable fluency. A way of asking heading amicably if you have to stop playing or just the score is too high to climb was also added; this does not affect your personal statistics only makes meetings more fast and friendly online.
Improvements

to the franchise

are

few but significant

and

make this

the strongest

of the series

delivery.

A home run for all baseball fans.