Seagate's new 2TB "Game Drive" hard drive for the Xbox One does nothing special that any other old USB 3.0 external hard drive can't already do. But, if you're a sucker keeping your gaming accessories to a single visual theme, then this is for you.
Revealed at this week's Gamescom conference, the Game Drive has a green top case with a black body, complementing the usual Xbox colour scheme. With an embossed Xbox logo on the top, it could easily pass as a first-party Microsoft item.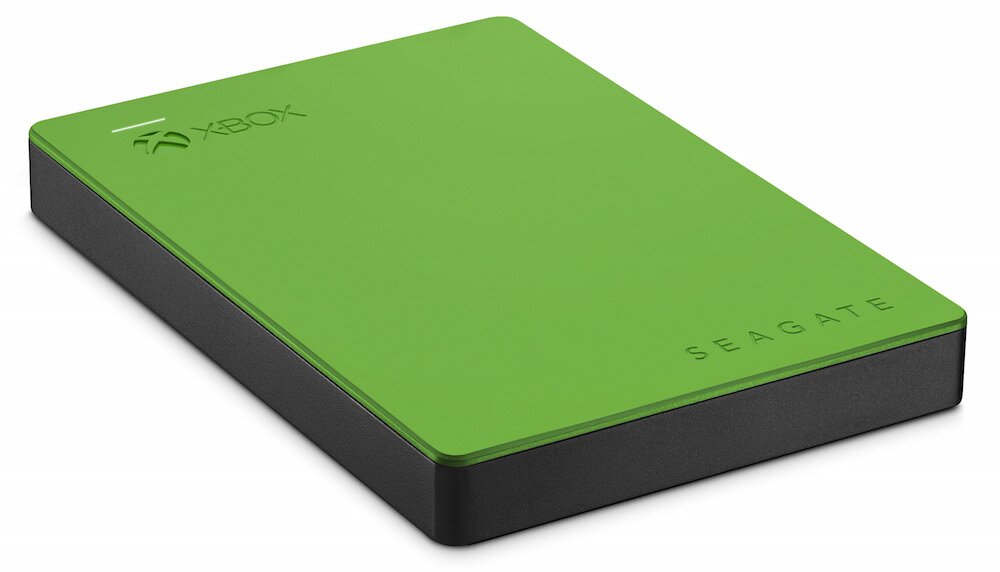 With mandatory console game installs coming in sizes as big as 50GB these days, and with the Xbox One only available in 500GB and 1TB storage capacities, the Seagate drive has enough space for tens of titles to fit on it. Plug-and-play USB 3.0, just hook it up to the console and you're good to go.