When choosing a mouse for themselves, players are often guided by the brand of the device. This is only partly good practice, because not all models of even top companies have the required parameters. The sensor, which is responsible for the key aspects of each manipulator, is by far the most important. Therefore, sometimes it is better to purchase a model from a lesser known manufacturer, but with a better sensor. However, before deciding on this, it is worth figuring out what to look for.
Optical or laser sensor?
Many gamers may still be wondering whether to opt for an optical sensor or maybe a laser? This is actually a very simple solution. Manufacturers choose laser sensors less and less for a very simple reason – optical sensors are much better and more accurate. They also perform better at lower sensitivities, which are most commonly used by players in games such as Counter-Strike: Global Offensive, Fortnite, or League of Legends. Therefore, if you are thinking about a laser mouse, then it is better to forget about it as soon as possible. A much better choice would be a model with an optical sensor.
Mouse sensitivity, i.e. DPI
It is hard to resist the impression that the awareness of computer players was not very high a few years ago, at least when it comes to mice prepared for them. This was noticeable, including in advertising for mice, where manufacturers often boasted of cosmic sensitivity, reaching 12 or even 16 thousand DPI. Today, most companies have already given up on such communication, because the players know that they do not need such parameters. Contrary to popular belief until recently, much more accurate aiming gives less sensitivity. It is enough to look at the settings of professional gamers to realize that most of them use DPI from 400 to 1600 DPI, with the most popular values being 400 and 800 DPI. With this sensitivity, you need to make wider hand movements (one wrist is not enough), but this leads to much greater accuracy. This is why you shouldn't rely on the maximum DPI of a given mouse or sensor. Yes, top models allow you to exhibit 12 and even 16 thousand, but in practice no one will ever use such sensitivity.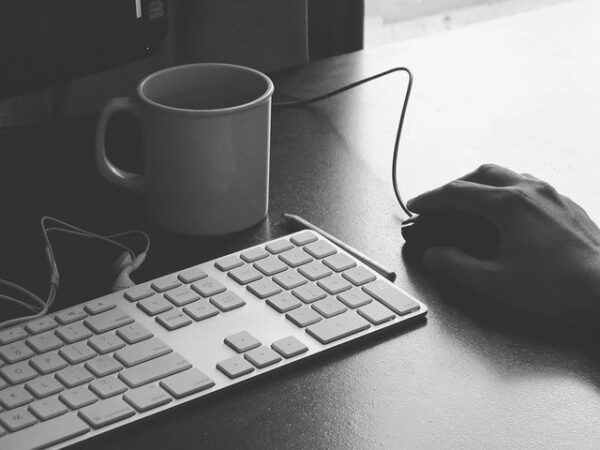 The best sensors & cps for gamers
Since some of the most important issues have already been clarified, it is worth turning to the best sensors on the market. It should be noted that many models are very similar or have the same control accuracy. These models also successfully pass the test in CPS Counter, allowing you to get high results.:
Pixart PWM 3389 – currently the best optical sensor on the market. It is very accurate. There are no such undesirable phenomena as acceleration or interpolation. It has a very low LOD (lift-off distance) which is further adjustable. The big advantage is the high top speed, which keeps the sensor accurate even with lightning-fast hand movements. It also works great with most gaming mice. Pixart PWM 3389 was used, among others, in Dream Machines DM1 FPS mouse;
Pixart PWM 3360/61/66 – Another very good and extremely accurate optical sensor from Pixart. Almost identical models are presented under three numbers. The difference is that the 3361 can only be found on Roccat mice, while the 3366 is found on Logitech devices. In practice, they reach very high top speeds, have no interpolation or acceleration, and the LOD is low. We can say that this sensor is not much worse than the PWM 3389, but in fact the differences are invisible. Therefore, it is the best design for the most demanding. This sensor can be found, among others, in mice: Logitech G Pro, Asus ROG Gladius II or Zowie EC2-B;
TrueMove3 is essentially the same sensor as the Pixart PWM 3360. This is the name under which it hides in the latest SteelSeries mice. Therefore, it was used, among other things, in the SteelSeries Rival 310 and SteelSeries Sensei 310;
Hero – another variation of the PWM 3360 sensor, but from Logitech. Previously, the Swiss company had exclusive rights to the PWM 3366 model, but used the Hero nomenclature for a while. He went to the Logitech G305 wireless mouse;
Pixart PWM 3330 is a minimally scaled-down version of the PWM 3360 sensor. The only difference is slightly lower maximum speeds. The rest of the parameters are identical and are still at a very high level. Pixart PWM 3330 is installed in Modecom MC-GMX4 mouse.
Conclusion
These are all the best optical sensors on the market. Using them, you can talk about the highest possible accuracy, worthy of professional players. The PWM 3310 and S3988 also perform very well.